In a breathtaking display of resilience and determination, a team of Ukrainian paddlers showcased their unwavering spirit as they crossed the finish line of a race, even as their boat began to sink beneath them.
Captured in incredible footage, this awe-inspiring moment unfolded during the IDBF World Dragon Boat Championships, a biennial event held from 7th to 13th August in various countries. In 2023, the championships took place in Pattaya, Thailand, bringing together dragon boat enthusiasts from around the globe.
As the team participated in the 2km turn race for the Premier Opens category, they encountered a harrowing challenge near the end of the course. The boat, battered by the water's force, started taking on water as they approached the finishing line. Despite the odds stacked against them, the paddlers chose to persevere.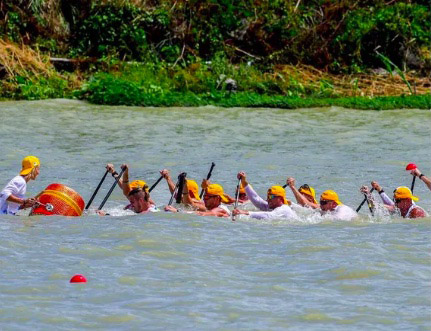 With the boat almost half-submerged, the paddlers continued to paddle, showing remarkable unity and determination. Cheers erupted from the crowd as they crossed the finish line, paddles held high in celebration of their tenacity and spirit.
This year marked the 16th edition of the IDBF World Dragon Boat Championships, hosting daily boat races at the Royal Thai Navy Rowing and Canoeing Training Centre in Rayong, Pattaya. Ultimately, Canada secured victory in the Premier Opens race.
The stirring video, filmed on 9th August, quickly gained traction on social media platforms. Shared on Facebook, it amassed an impressive 872,000 views, resonating with viewers around the world.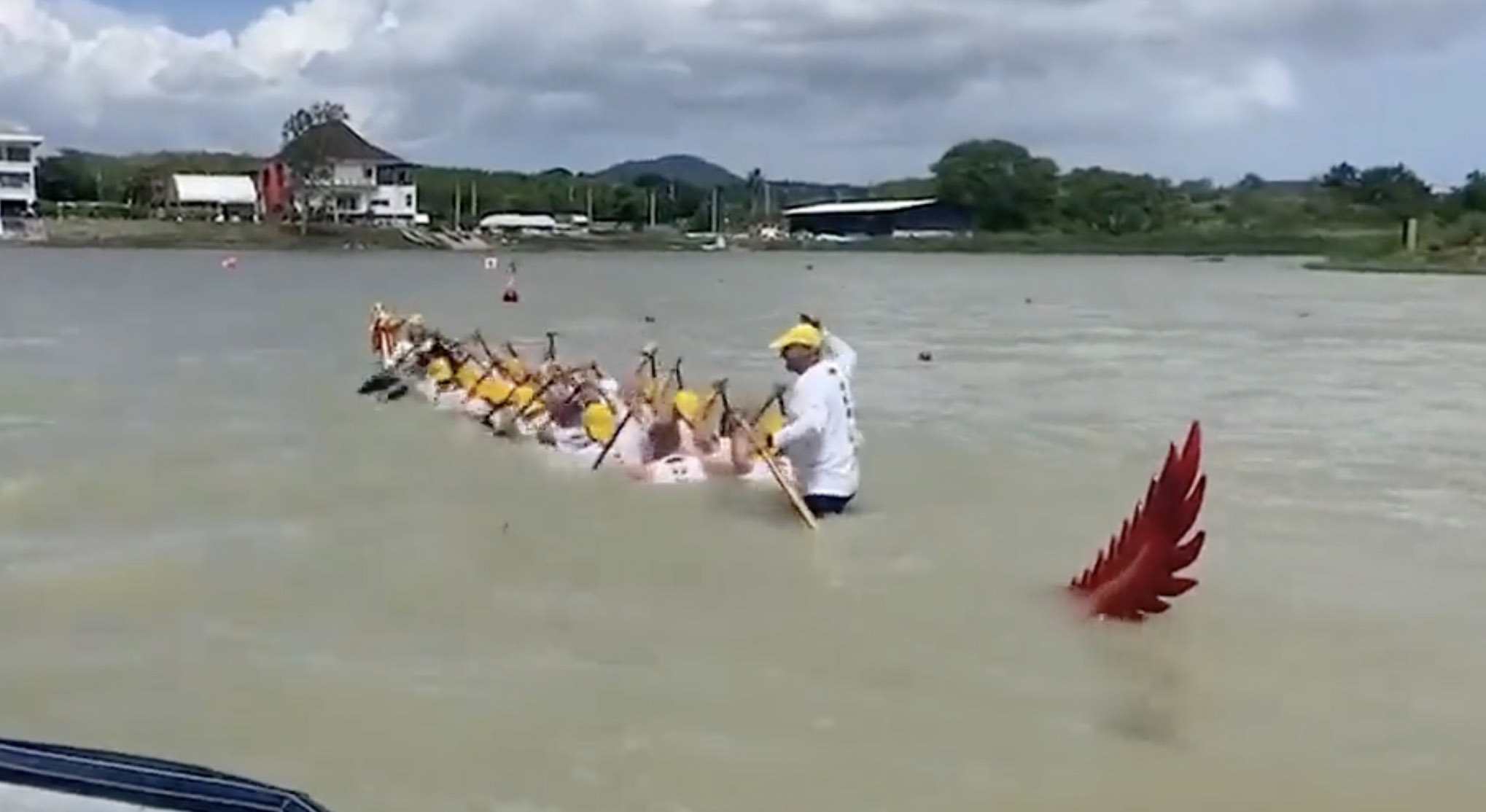 Captioned with the words, "Self-conquest is the greatest victory," the post garnered 25,000 likes and over 1,100 comments. The comments were filled with admiration and respect for the Ukrainian paddlers' indomitable spirit.
Natalia praised, "Never, never, never, never give up."
Andriy emphasized, "Power, courage and bravery – this is Ukraine."
Harriet expressed pride, stating, "I am proud of Ukrainian people."
Witnesses were in awe, with comments like "Wow" and "Amazing teamwork."
Observers noted the lesson of perseverance, as one commenter shared, "That's true grit shown by the Ukrainian paddlers."
The moment served as a testament to the human spirit's ability to conquer adversity through teamwork, determination, and unwavering resolve. The forthcoming World Dragon Boat Racing Championships in 2025 will provide another opportunity for the world to witness the inspiring stories of perseverance on the water.