An American football fan, Dana Burkey, became an unintentional source of amusement when she went from tears of joy to utter disappointment after securing a ticket to watch Wrexham play away at Stockport, only to witness her team's 5-0 defeat.
Dana was initially overjoyed at the opportunity to attend their League Two clash on Saturday, traveling over 3,400 miles to experience the match. Her enthusiasm stemmed from Wrexham's ownership by Hollywood actors Ryan Reynolds and Rob McElhenney, who took over the Welsh football club two years ago. The club's popularity surged, particularly in the US, following a documentary series about their takeover called 'Welcome to Wrexham,' which aired on Disney+.
In the series, Reynolds and McElhenney embarked on efforts to revive the club, which captivated Dana as a superfan of the show. Her emotional reaction to securing a ticket was shared widely, as she held it up in disbelief.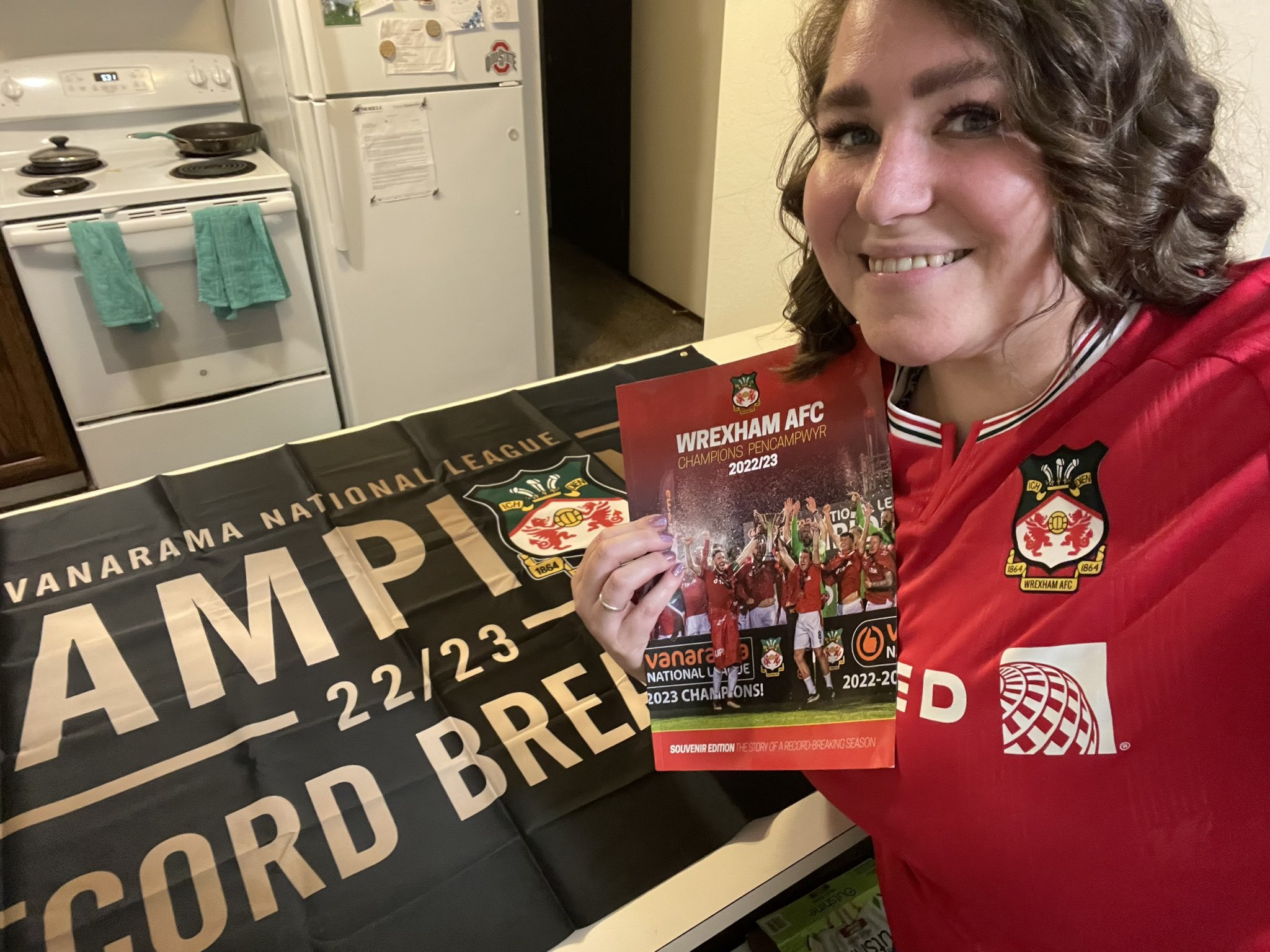 However, as the match unfolded and Wrexham suffered a resounding loss, Brit fans found Dana's journey from joy to heartache quite amusing. Social media was flooded with comments poking fun at the situation, with some remarking on the irony of Americans getting emotional over a trip to Stockport.
Despite the disappointing result, Dana remained grateful for the experience and expressed her intention to return for another game in the future. She acknowledged the unique atmosphere of UK football and the distinct passion it holds, even in defeat.