In a captivating twist on holiday traditions, a woman with an unwavering penchant for all things eerie has taken the internet by storm by decking her halls with a Halloween tree.
Ashley Driscoll, aged 39, shares her abode with her partner, Austin, 27, and their two offspring, Leighton, 14, and Jace, 13, all of whom share her fervor for the spine-tingling season.
Devoting several hundred dollars annually, Ashley estimates that she's expended a total of $5,000 (£4,000) over the span of a few years on her passion.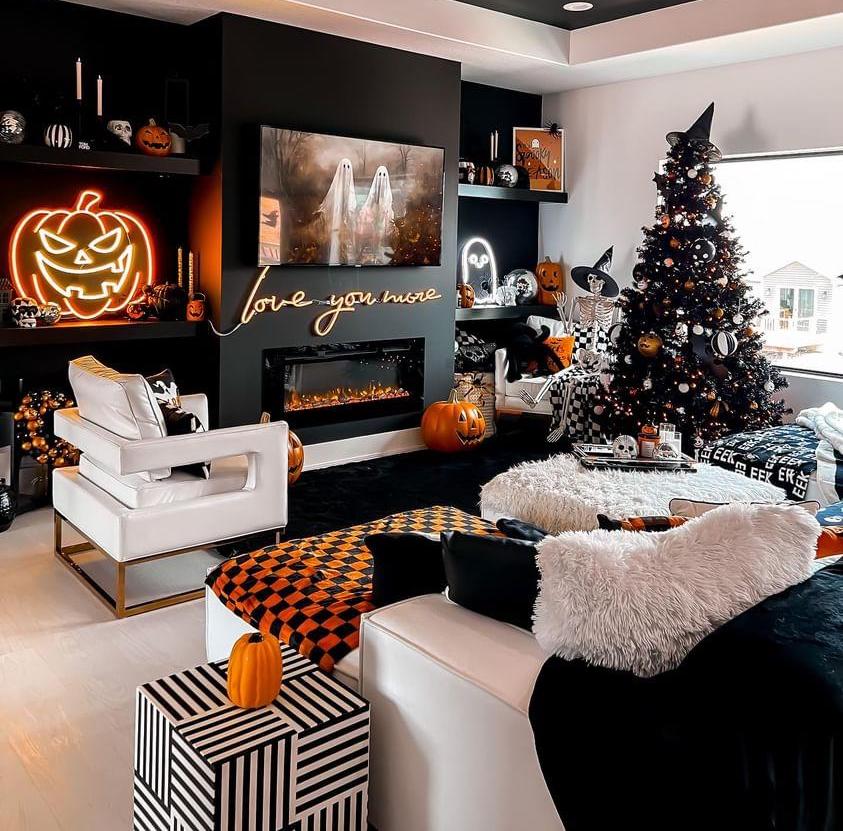 Her most recent endeavor has thrust her into the TikTok limelight, amassing over 4.9 million views and an astounding 141,000 likes.
But what truly captivates her audience is the pièce de résistance: the Halloween tree.
"I'm utterly enthralled by the ambiance of Halloween and the entire autumn season," explains Ashley, who resides in Ankeny, Iowa. "My mother used to go all out for every holiday, and I hold fond memories of those special times. I want my children to share those sentiments."
"The love for Halloween runs deep in my family. I commenced decorating on September 1st this year; I always start early because I undertake extensive embellishments, and my family and I relish the extended enjoyment."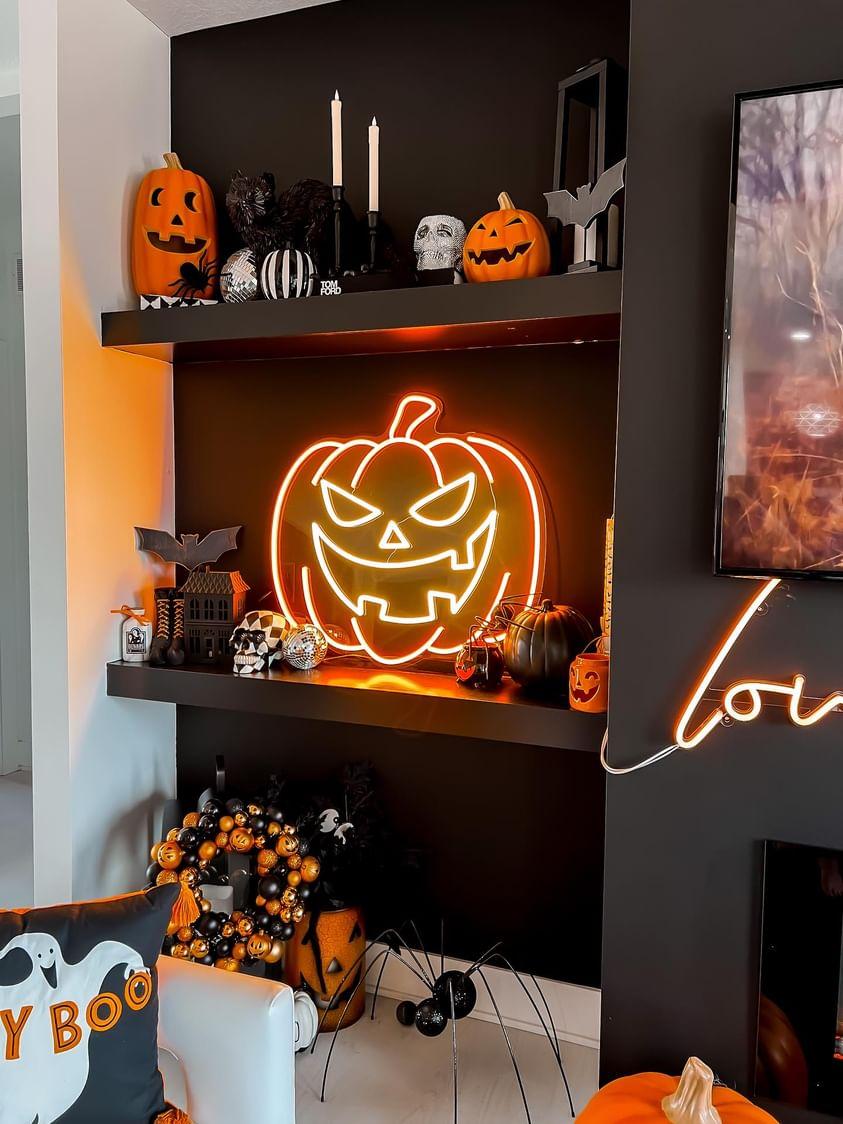 Ashley's house stands out as one of the most spirited on her block, alongside her equally enthusiastic neighbor.
A social media influencer and founder of the selfie museum franchise Selfie WRLD, Ashley regularly showcases her creative ventures on TikTok, where she boasts 29,700 followers and nearly two million likes.
She adds, "This year, I've only invested a few hundred dollars in new decorations. Most of my décor has been collected over the past few years. Decorating has always been my true calling."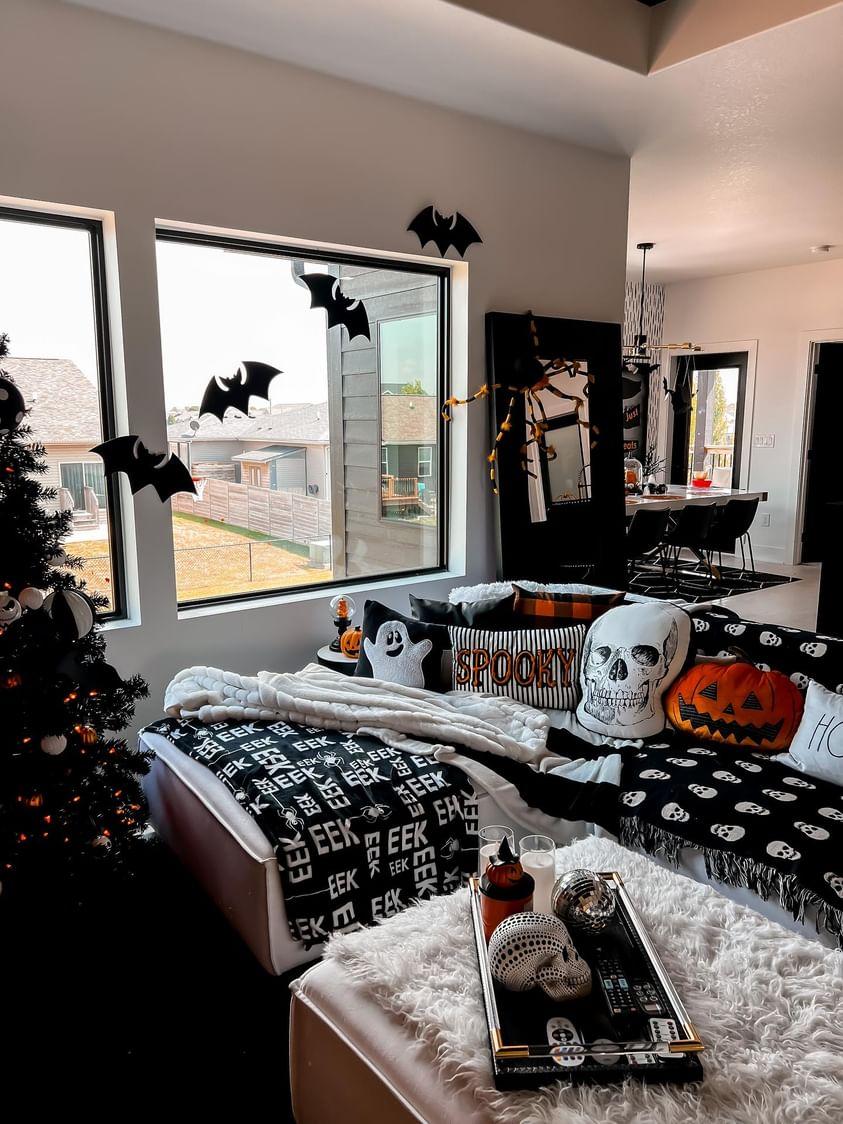 In 2017, Ashley faced a battle with cancer, enduring rounds of chemotherapy and radiation. Gratefully, she's now in remission. This journey fueled her determination to create unforgettable and extraordinary holidays for her children.
This year's decorations include an abundance of pumpkins, including a flashing neon sign, an orange pumpkin skeleton, and a classic white skeleton. The ensemble is complemented by orange and black pillows, a colossal spider adorning a mirror, and a plethora of other eerie embellishments.
Outdoors, guests are greeted by an eerie path illuminated by neon lights, an imposing arachnid suspended above the front entrance, additional pumpkins and skeletons, and a sign that whimsically declares "Dead and Breakfast: Vacancy."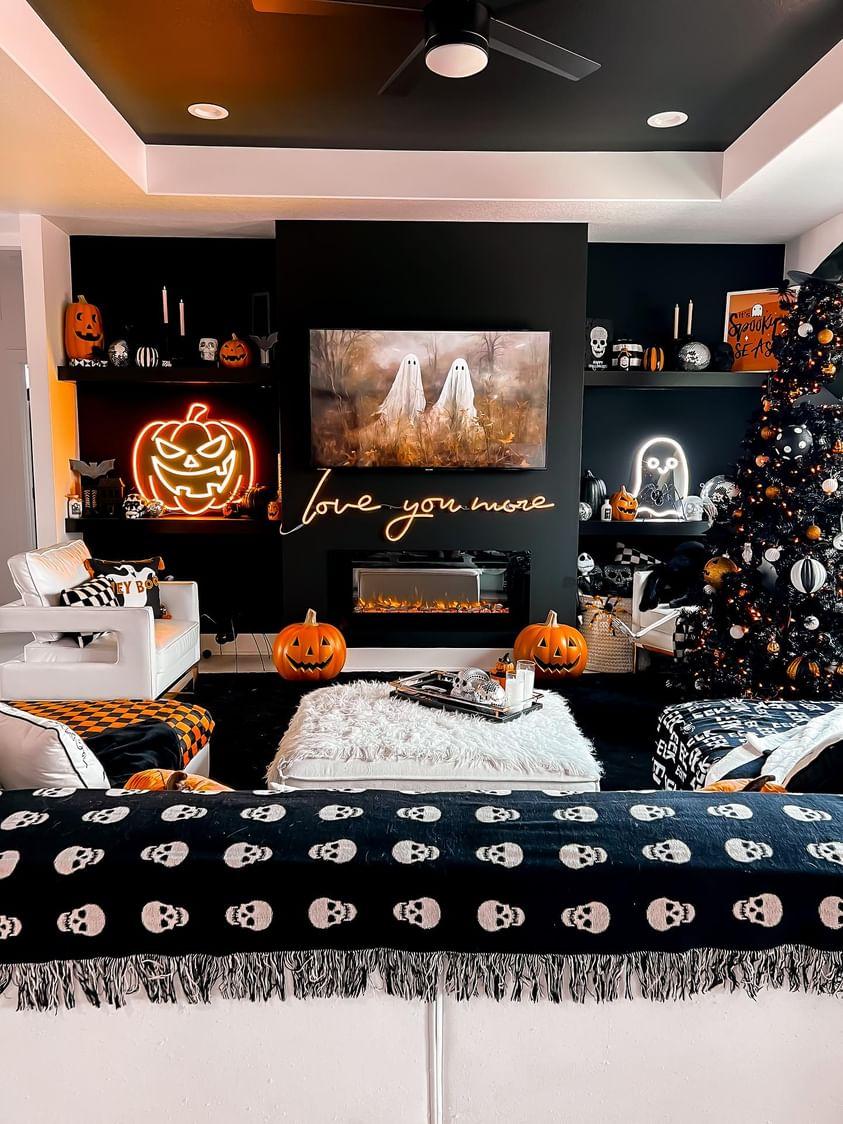 And, of course, the pièce de résistance—the Christmas… or rather, Halloween tree.
Social media is abuzz with excitement over Ashley's creative twist on holiday décor. Fans and admirers left comments like, "A Halloween tree, that's so cool!" and "This is what heaven looks like." Ashley's unique approach to holiday decorating has certainly struck a chord with Halloween enthusiasts worldwide.