A dog has earned the affectionate nickname "Cheeto" after being discovered with a large cheese ball container stuck on his head. The poor pup had endured this plastic confinement for at least three days, rendering him unable to eat or drink.
The container also gave the dog an uncanny resemblance to an astronaut. Still, the situation was far from a space adventure. A concerned resident spotted the distressed animal and brought him to the Last Stop Animal Rescue and Sanctuary, a shelter Tom and Sue Walsh run on a 12-acre farm in Carleton, Michigan, USA.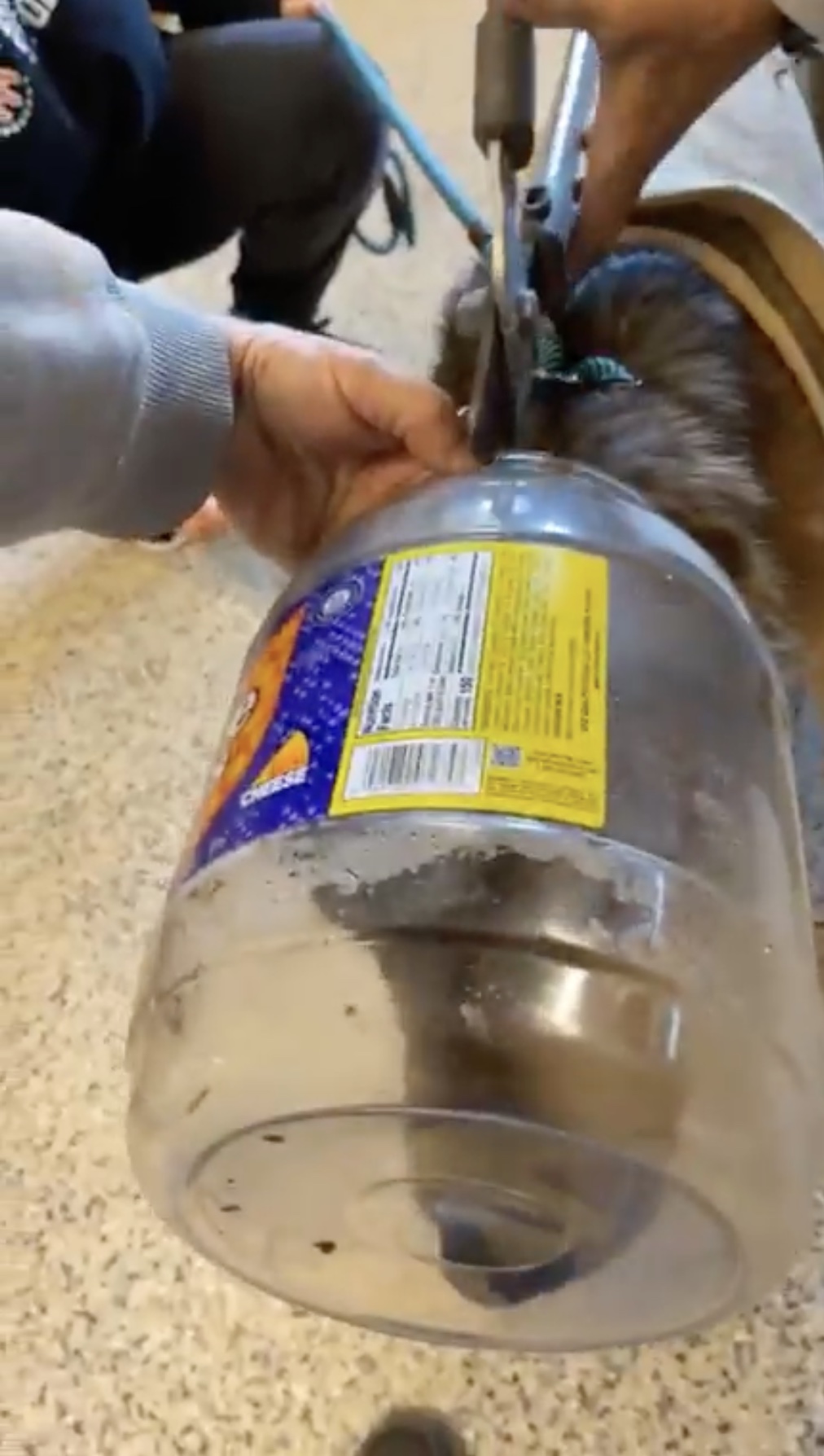 Tom and Sue, with eight years of experience running the shelter, Tom and Sue came to the dog's rescue by carefully removing the container from Cheeto's head and providing him with the care he desperately needed. Tom explained that the poor pup had likely been wandering for an unknown period. Still, they estimated that the container had been on his head for three days, pushing him to the brink.
Tom emphasized, "We both grew up in the country around animals, and it just comes naturally that you want to see them treated right."
Although the dog lacks a microchip, Tom and Sue are determined to locate his owner. They are seeking the public's assistance in reuniting Cheeto with his family. Cheeto was found to be underweight, aged between 18 months and two years, malnourished, infested with fleas, and likely suffering from worms and carbon monoxide poisoning, according to the sanctuary.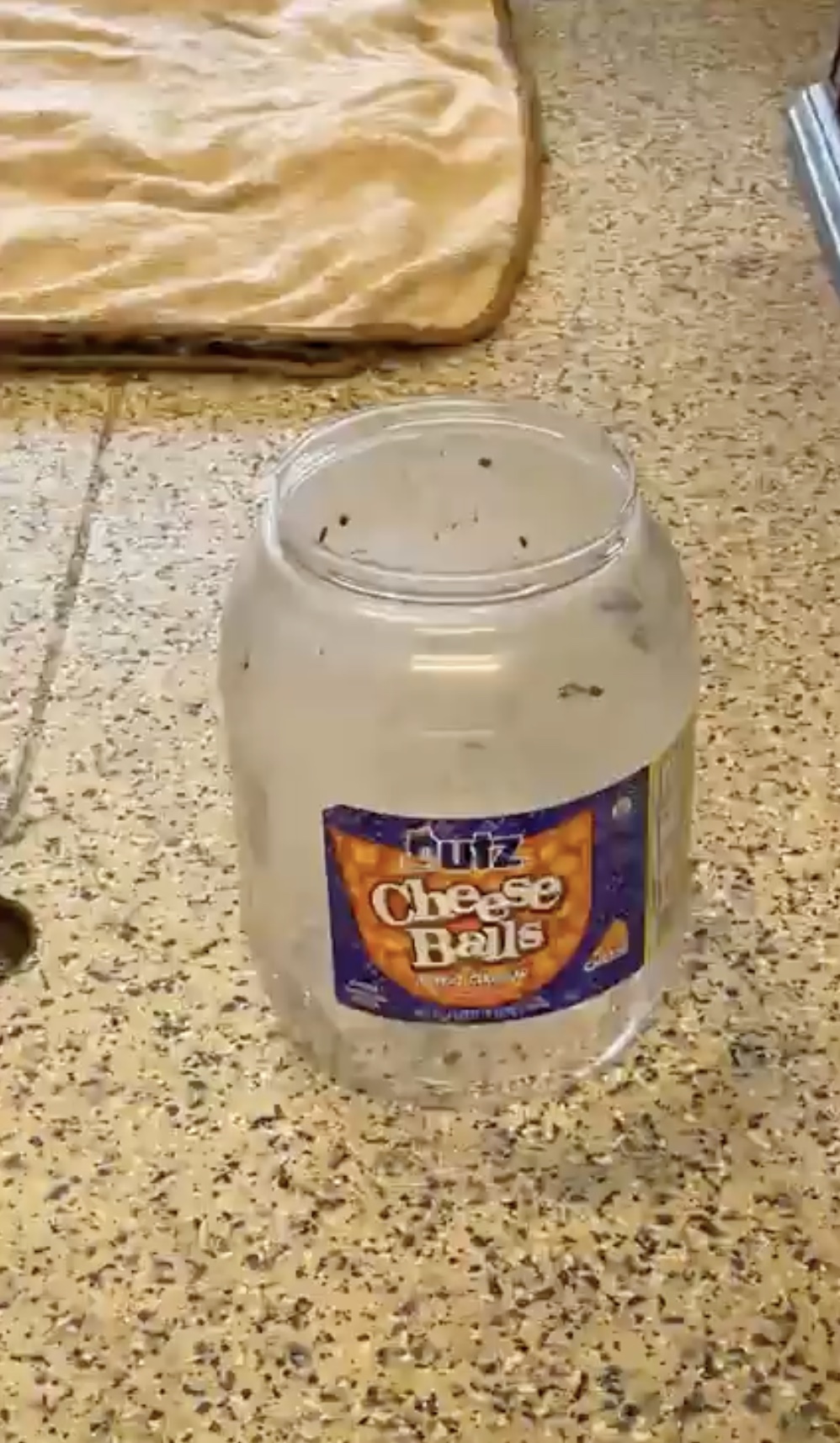 Tom and Sue suspect Cheeto is a mix of a German shepherd and a Great Pyrenees. They are organizing a fundraiser at Sneaky's Sports Bar & Grill in Woodhaven to support their shelter's efforts on October 24th.
Residents expressed their gratitude for the rescue efforts, with one person stating, "So glad he was rescued, and that plastic container was removed. You guys are the greatest." Eileen added, "Thank you for saving his life," while Annette noted, "Thank you to all who were involved in saving this precious baby. You're all truly angels."
Disclaimers:
This content and images have been licensed to use by Jam Press, edited and syndicated by https://www.znewsservice.com/.
Should you have any questions relating to this content please get in touch with Jam Press via  https://www.jampress.co.uk/contact-us/