Ingrid Odin, 32, has found herself in the unique position of being frequently mistaken for Emilia Clarke's iconic character, Daenerys Targaryen, from the hit TV series "Game of Thrones." This resemblance has led her to adopt the persona of the Mother of Dragons, embracing cosplay since 2019 following a friend's remark about her similarity to the character.
Ingrid, hailing from France, has immersed herself in Daenerys, dedicating time to crafting costumes, purchasing wigs, and designing outfits that align with the character's aesthetic. Her journey into cosplay is documented on her Instagram account (@made_in_grid), where she showcases her commitment to the role.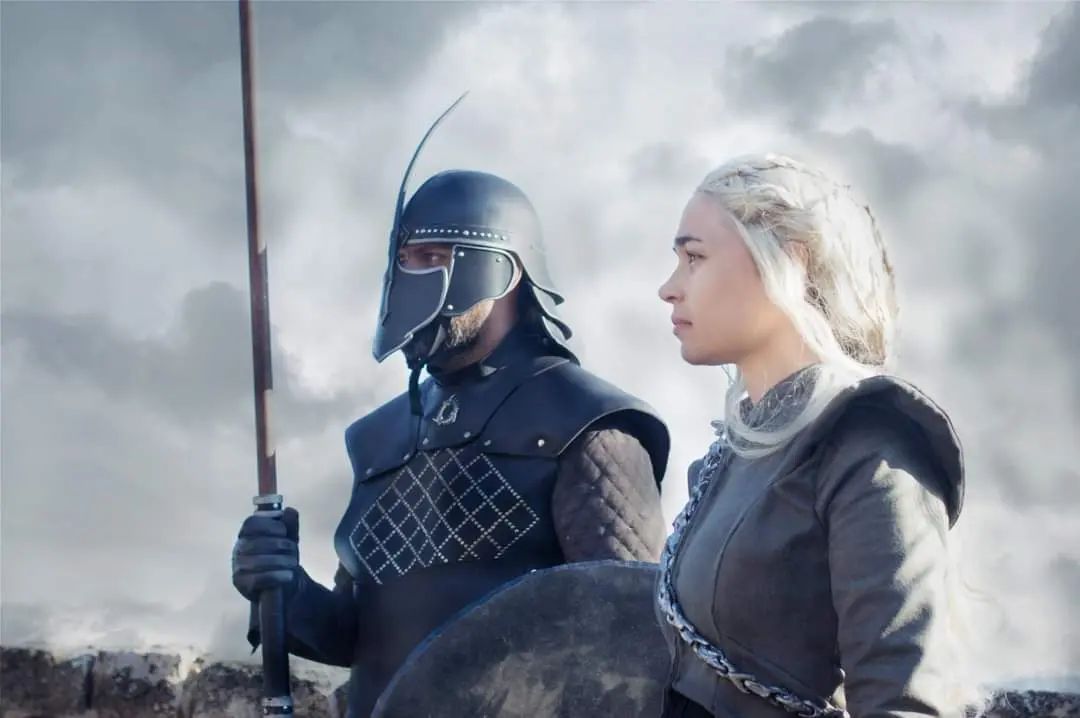 Reflecting on her initial foray into cosplay, Ingrid recalls that she donned a blonde wig and was mistaken for the character, prompting her to delve deeper into the role. She has since embarked on creating a dress she imagined Daenerys wearing, a testament to her creative flair.
Ingrid's passion for costume design, self-taught three years prior, has seen her tackle challenging projects, from sewing dragon-scale fabrics to 3D printing dragon heads for photoshoots. The cost of materials ranges between £34 (€40) and £87 (€100), but the actual investment lies in the countless hours spent perfecting each look.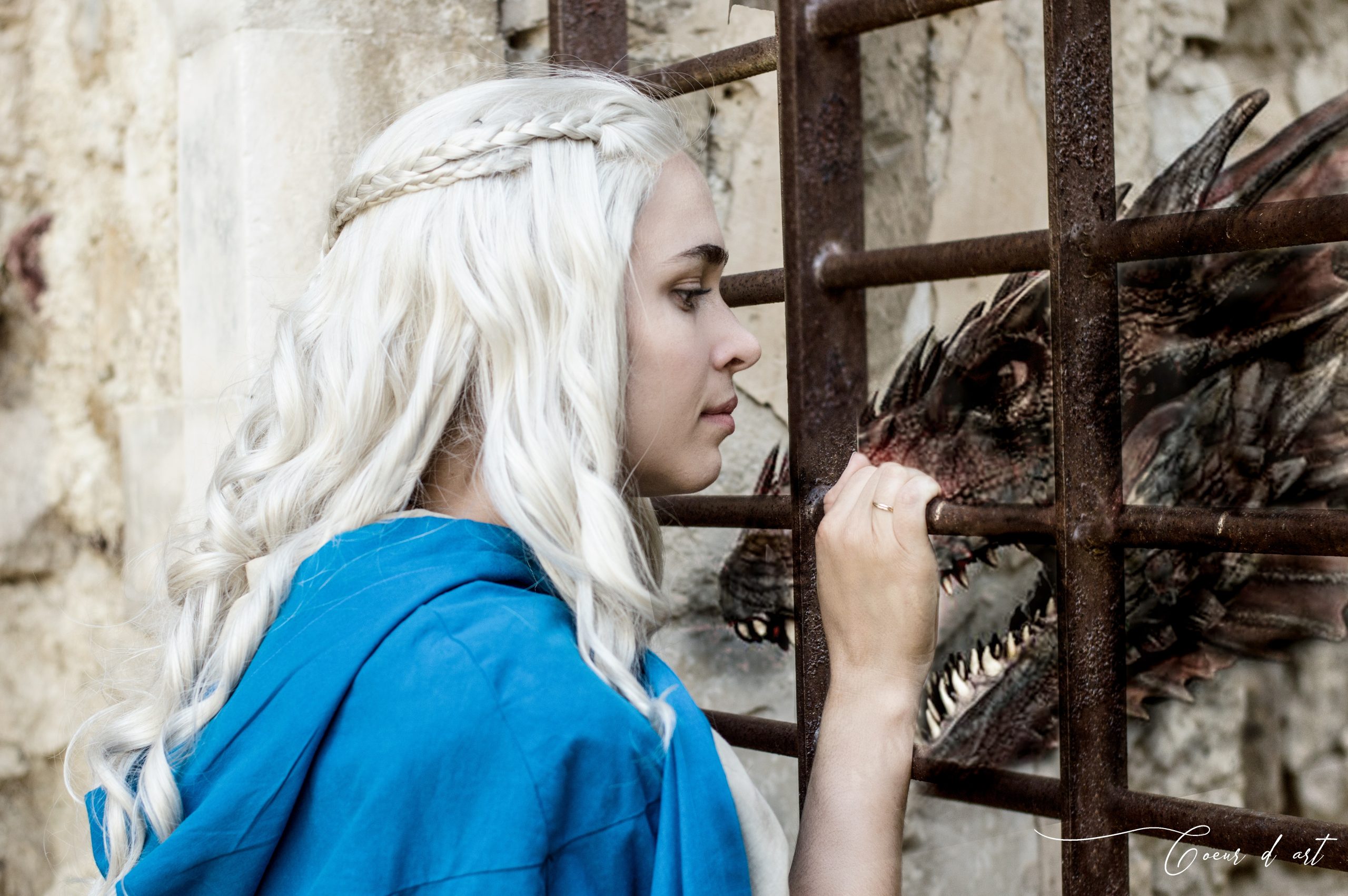 A particular challenge was recreating Daenerys' blue dress from the show's third season, involving intricate hand-sewing, embroidery, and even crafting clay beads. Ingrid's preparation for each cosplay event, including makeup and wig styling, takes about an hour.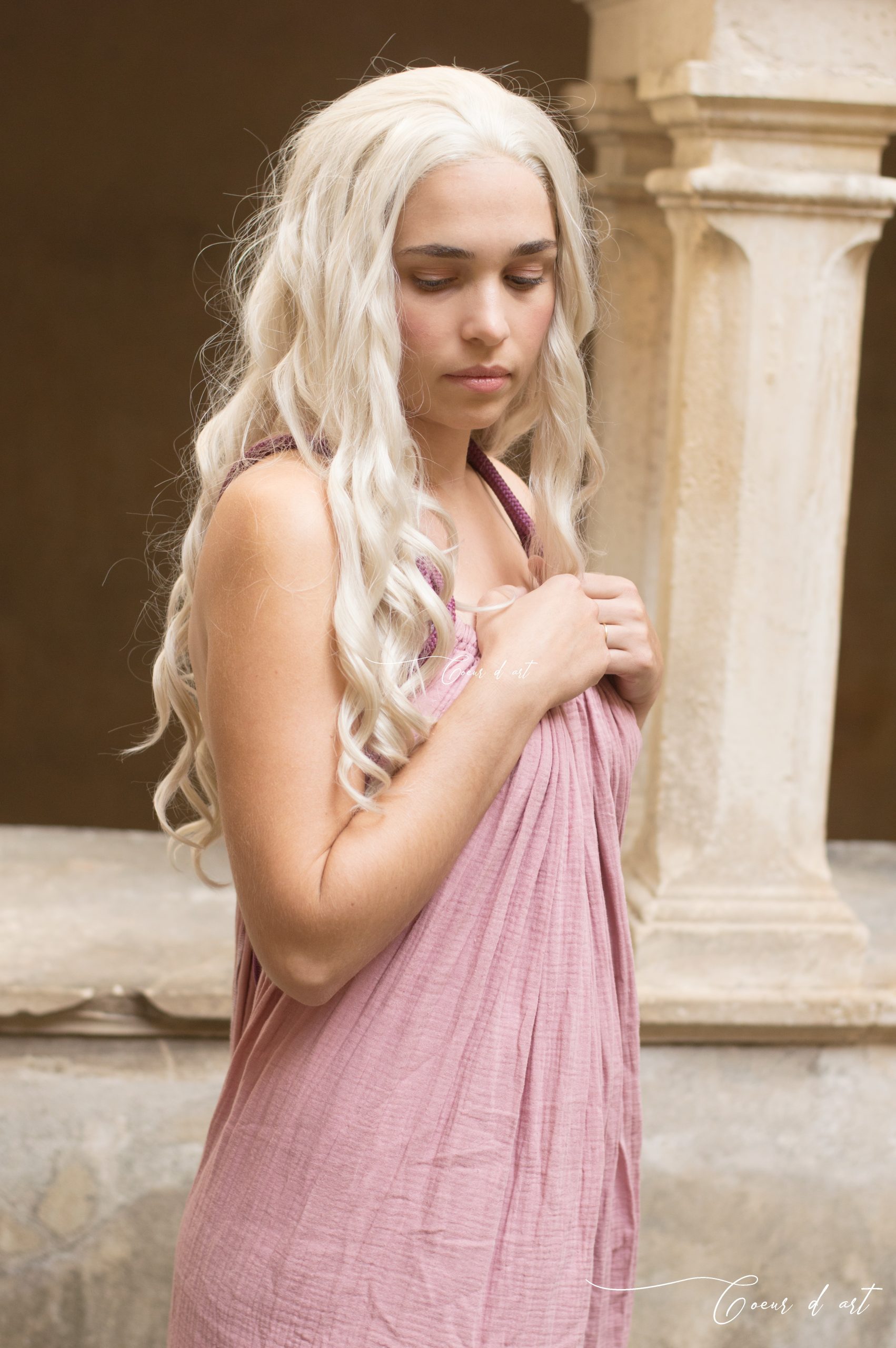 Her embodiment of Daenerys has garnered attention at conventions across France, leading to invitations to participate in lookalike competitions. Her husband joins in, cosplaying as Grey Worm, Daenerys' loyal guard. Ingrid aspires to conduct a photo shoot in Ireland and visit the "Game of Thrones" studios.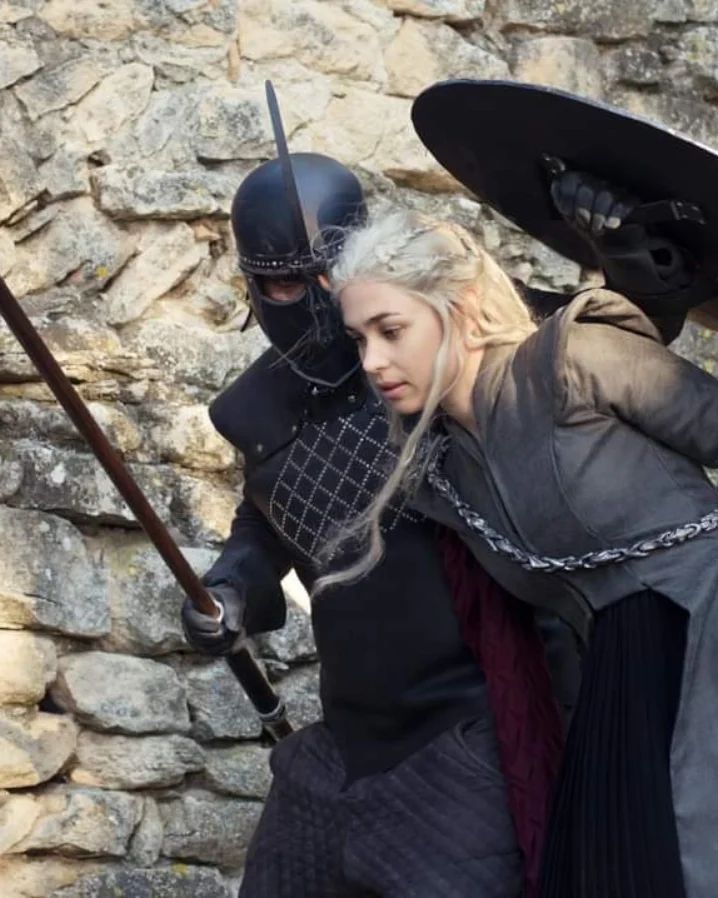 Ingrid also shares her views on the much-discussed "Game of Thrones finale." While acknowledging the rushed nature of the ending, she doesn't find Daenerys' descent into madness inconsistent with her character's journey. Ingrid's favourite series moment is when Daenerys claims the Unsullied Soldiers, marking a pivotal point in her rise to power.
Disclaimers:
This content and images have been licensed to use by Jam Press, edited and syndicated by https://www.znewsservice.com/.
Should you have any questions relating to this content please get in touch with Jam Press via  https://www.jampress.co.uk/contact-us/