A 27-year-old man, Rudy Villalobos, has candidly shared his extraordinary journey of spending approximately £40,000 to achieve a plastic-fantastic appearance resembling his idol, Nicki Minaj.
Rudy embarked on this transformative path in 2020, driven by his long-standing fascination with the ability to alter one's looks. He attributes his childhood fondness for playing with Barbies as a source of inspiration, allowing him to embody any persona he desired.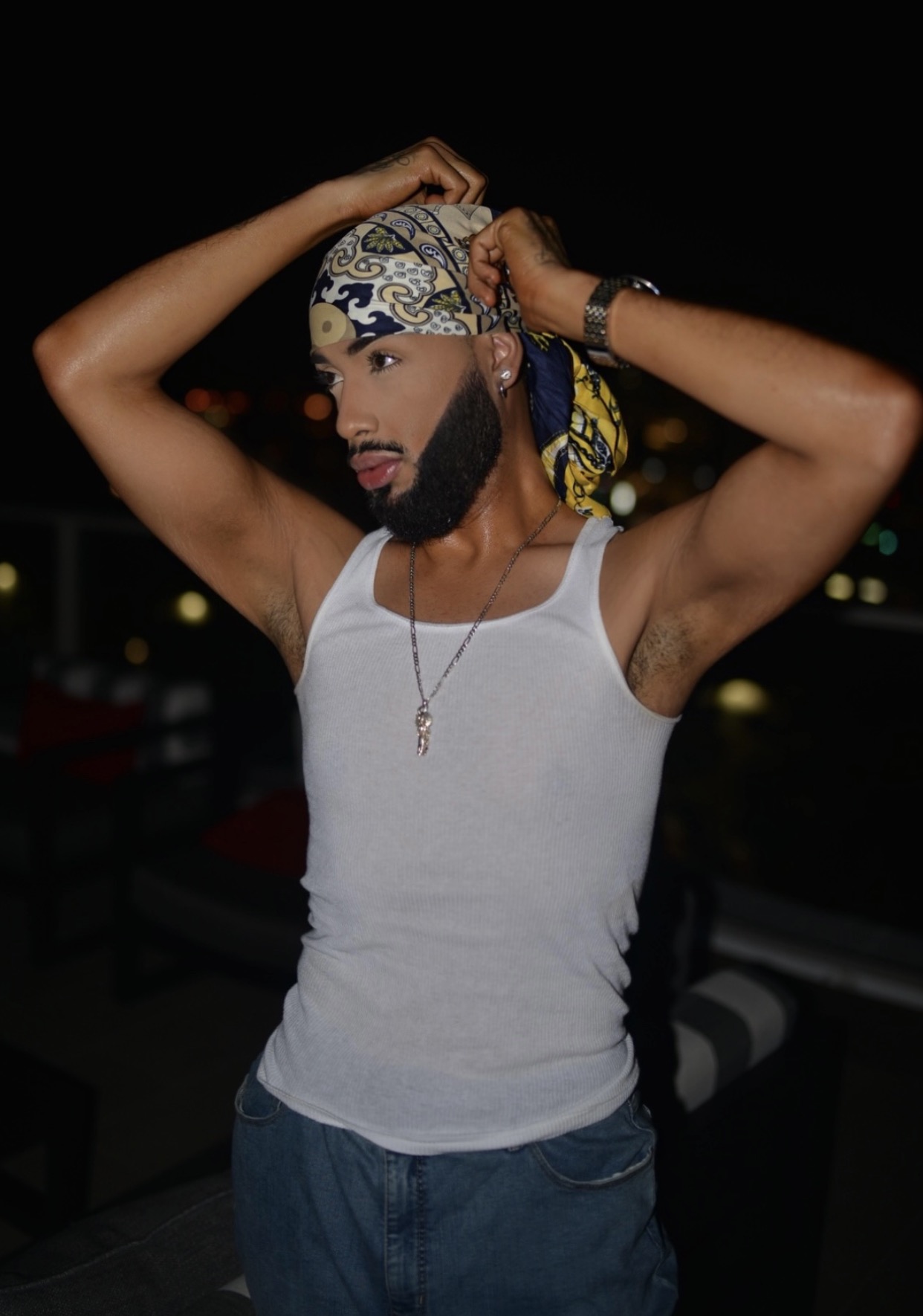 According to Rudy, one's environment can greatly influence their desired appearance and behavior. He elaborates, stating, "The lifestyle you lead and the prevalent mentality of pursuing 'perfection' can easily captivate you." Hailing from Los Angeles, Rudy emphasizes that his motivation does not solely stem from Hollywood standards. Instead, he recalls feeling dissatisfied with his former self when looking at old photographs, fueling his desire for greater self-confidence and a doll-like allure. In his own perception, he aspired to achieve perfection.
To attain his vision, Rudy has invested around £40,000 over the past three years in various procedures. He explains, "I work diligently to earn and save money, which has enabled me to undergo a Brazilian Butt Lift, four sessions of butt injections, as well as filler and Botox treatments." Reflecting on his experience with butt injections, he acknowledges the minor discomfort due to the absence of numbness but asserts that the overall process was bearable, expressing willingness to undergo it again.
Rudy's aspiration extends beyond personal perfection; he aims to resemble the Trinidadian rapper, Nicki Minaj, who he believes has played a significant role in promoting body enhancement. He praises her openness about her own buttock augmentation, even in the face of criticism and backlash. "Nicki definitely inspired me," Rudy remarks. "I adored her appearance and strived to replicate it as closely as possible. While I don't aspire to surpass her, I aim to maintain my current physique over time. I believe she's doing the same!"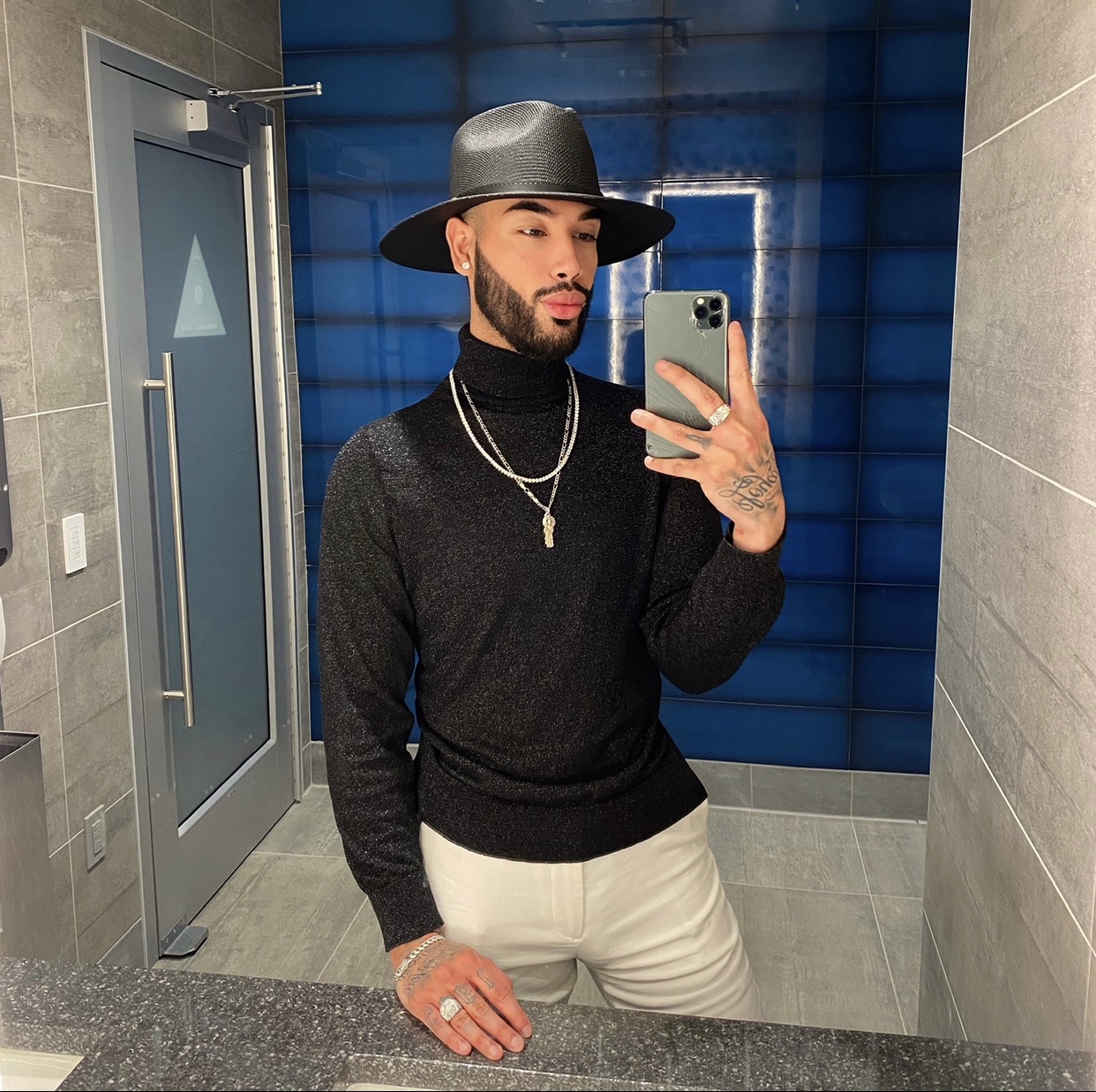 Rudy remains determined to continue his transformative journey until he attains complete satisfaction with his appearance, eagerly embracing further surgical procedures. He reveals, "My goal is to look as sickening as possible, resembling a real-life doll with an alluring and voluptuous figure." He envisions enhancing additional facial features through procedures such as a nose job, jaw filler, buccal fat removal, and an eyebrow lift.
His next planned surgery is a rhinoplasty (nose job), which will cost approximately £4,000 to £5,000. Rudy eagerly anticipates this upcoming procedure, describing his look as exotic, existing between masculine and feminine, which piques the curiosity of both men and women.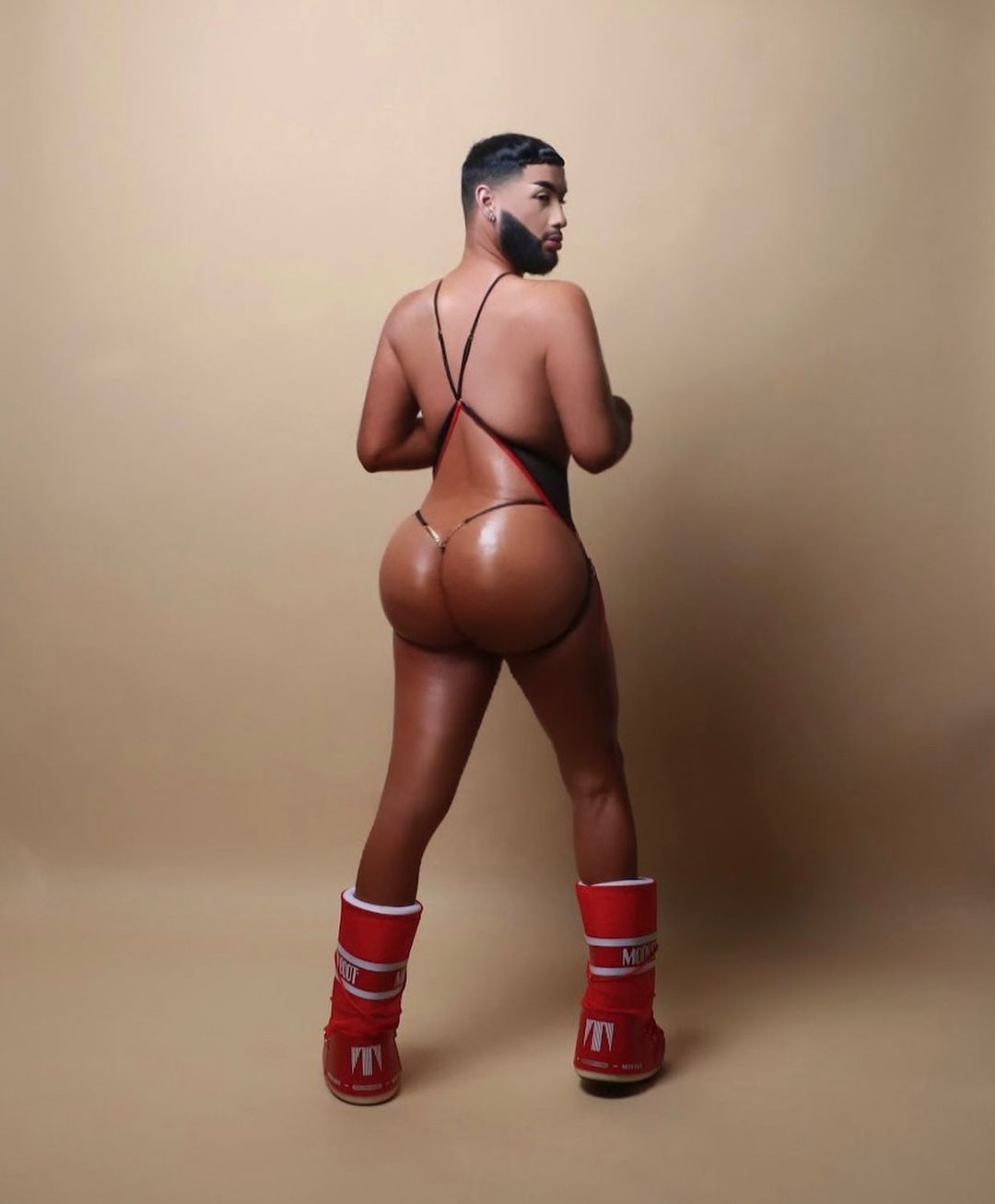 Rudy frequently shares updates on his Instagram account (@rudyvmua_), where he recently posted two pictures flaunting his shapely derriere in a skimpy swimsuit and moon boots. The post garnered thousands of likes and comments, with users expressing their admiration for his voluptuous behind.
Rudy's journey in pursuit of his own definition of perfection through cosmetic procedures continues, as he confidently progresses towards his desired aesthetic.
Article put together by Z News Service images by Jam Press (contact them for usage)